Did you know? Today, 80% of car trips are made during peak hours. 70% of these daily trips are made a single person in their own vehicle[1]. Meanwhile, urbanization continues its forward march: by 2030, 70% of the global population will live in cities. Car sharing, carpooling, ride-hailing services; in the face of this urban congestion, new mobility solutions are being developed.  Focus on the new mobilities market that is set to reach €10 billion by 2020[2].
What is carpooling ?
In carpooling, a car owner offers to share their ride with other individuals, on a regular or occasional basis, for both personal trips and work commutes. Its advantages? Carpooling reduces the number of vehicles on the roads and cuts down on greenhouse gas emissions. It also presents an economic advantage for "car poolers" as it allows them to split the price of gas. The global leader in the sector is Bla Bla Car, with 40 million members in 22 countries. By 2025, the carpooling market should increase by 22% at the global level[3].
Did you say "car sharing" ?
Car sharing is based on a (or "the") notion of "self-service": users rent a vehicle for a short period to make one or more trips, in a personal context or a business context. Indeed, more and more companies are seeking this type of mobility service which enables them to optimize their vehicle fleets while reducing the cost of managing them. To meet the high expectations of its B2B customers, RCI Bank and Services created the startup RCI Mobility in 2015. It offers its car sharing solution, Glide, which enables companies to facilitate their employees' travel, and is also marketed by Renault under the Renault Mobility label.
The car sharing market is set to grow by nearly 20% by 2025.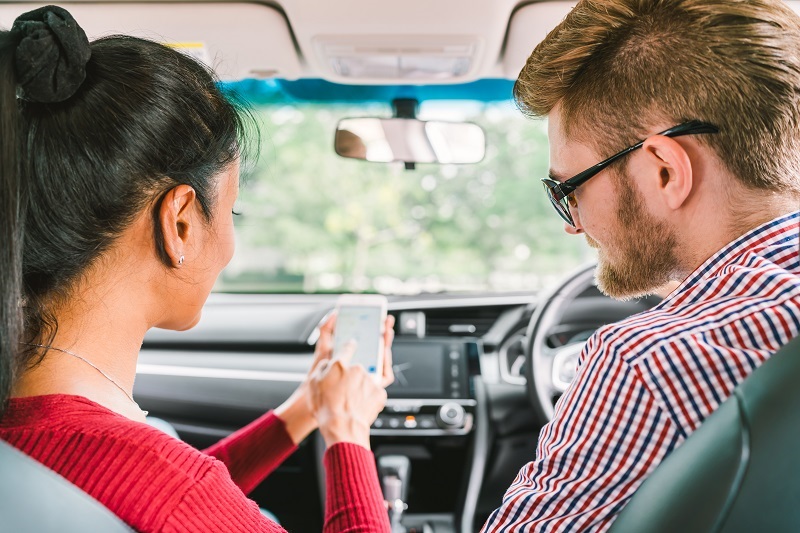 And Ride-hailing services ?
The ride-hailing service market is already booming and should grow by another 55% by 2025[1]. Users opt for an "on-demand" mobility service that allows them to go from point A to point B. When making a reservation, the customer selects the time, place and their preferred car model via smartphone. Payment is also carried out automatically online.  Instantaneous and easy to use, these services are winning over an increasing number of companies aiming to optimize their employees' business travel. With this in mind, RCI Bank and Services invested in Karhoo in 2016: the app groups taxi companies and ride-hailing services together on a single integrated reservation platform. Thanks to this platform, companies' employees can book, track, and pay for their trips anywhere in the world in real time. They also benefit from a wide selection of vehicle fleets and services.
Faced with the ecological challenges of the coming years, certain ride-hailing companies have decided to develop responsible mobility services. This is the case of Marcel, a ride-hailing service platform based in the Ile-de-France region that has already attracted 100,000 customers. The startup, which RCI Bank and Services acquired in 2017, is the first ride-hailing company to launch a 100% electric range: e·co. 500 vehicles will be made available to Parisians by spring 2019, bringing a concrete solution to the challenges of urban mobility.
[1] Cabinet BIPE
[2] Frost & Sullivan study
[3] Frost & Sullivan study
[4] Frost & Sullivan study