This special offer for local fleets is in line with RCI Finance Maroc's aim to support and assist SMEs/SMIs, which represent 95% of the Moroccan economic fabric.
Four offers based on the uses of small and medium sized businesses
The Easy Pro offer includes four solutions to allow its customers to choose a solution based on how they use their vehicles:
Easy Pro Business: leasing offer for high-mileage drivers (financing, assistance, operating loss insurance, expanded damages insurance and maintenance contract)
Easy Pro Executive: leasing offer for low-mileage drivers (financing, assistance, all-risk insurance and fair value)
Easy Pro light commercial vehicle (LCV): leasing offer for LCV, with services adapted by profession
Easy Pro Basic: leasing offer with competitive rates and assistance.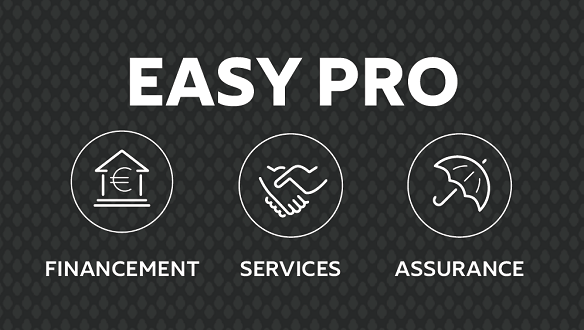 Integrated services into monthly payments
Each of these four offers is adapted to customers' needs with advantageous financing conditions and a range of services integrated into the monthly payment and spread out over the term of the contract.
Automotive insurance covers the vehicle against damages in the event of an accident, fire, theft or glass breakage.
The service Securactivity grants a compensation to customers if their vehicle is immobilized in order to address the loss generated.
Fair value insurance allows the insured party to be reimbursed in purchase value in the event of a total loss.
24H/24 assistance includes car repairs in the event of a breakdown.
The maintenance contract, a market exclusive, includes all maintenance transactions (parts and manpower) throughout the term of the financing. Maintenance is performed by Renault and Dacia workshops in order to guarantee quality service. The cost of maintenance is included in the monthly payments.
With the Easy Pro offer, RCI Finance Maroc intends to develop its offer for professional customers and to bring them comprehensive support while taking account of market changes.