The new digital portal will allow all professional customers in France to manage their fleet according to their activity. The customizable displays will give them the right information at the right time to optimize the use of their vehicles.
Deployed in September 2018, the portal was born from a precise analysis of the needs of professional customers. Today, they want a simple and complete solution for managing their fleet, integrated with an ergonomic and modern tool.  In addition to day-to-day monitoring of contracts at the operational and administrative level, the customer space allows a detailed analysis of the fleet but also the handling of tax-related concerns online.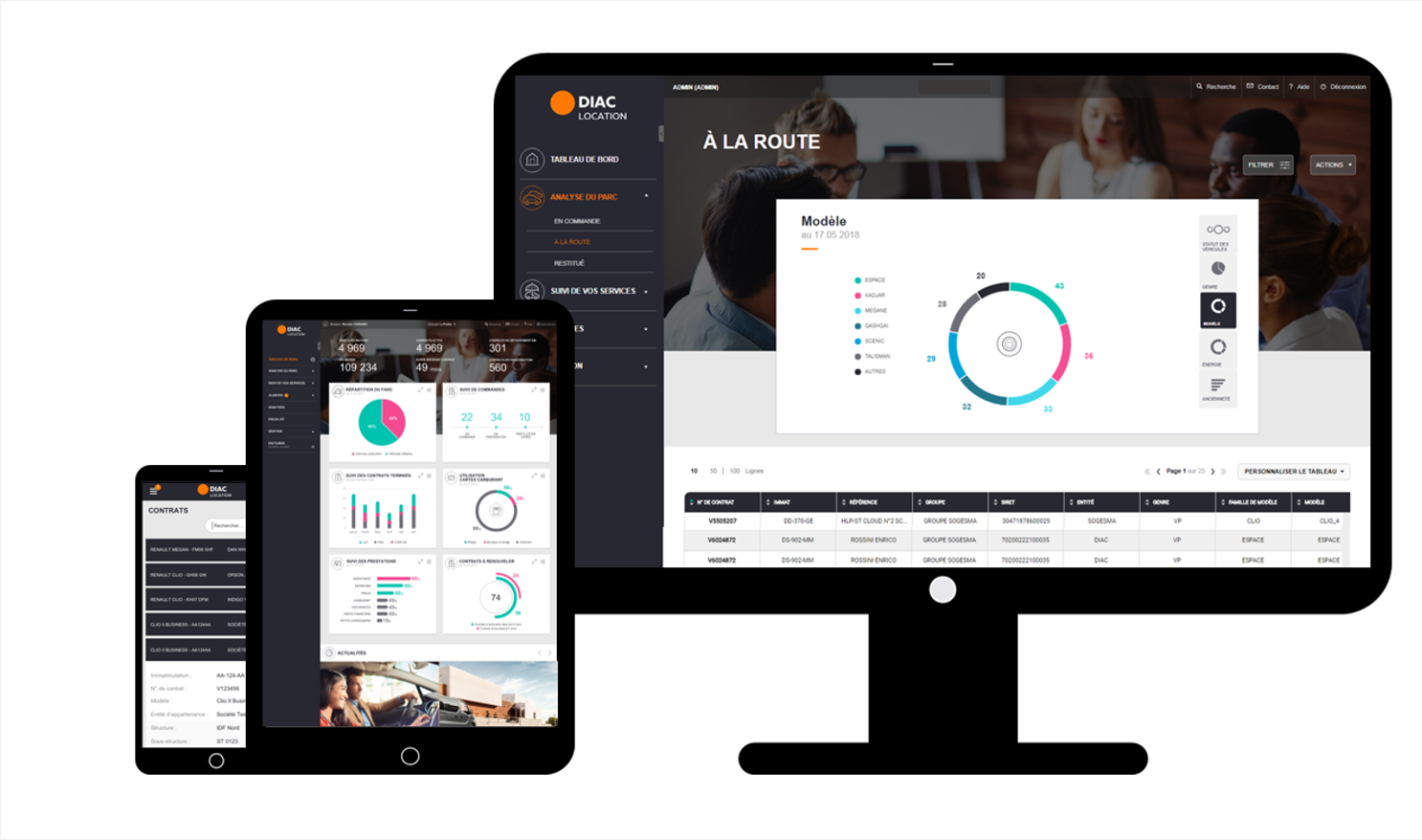 Even more customization
The entire portal is configurable.  The customer can select the data that he or she wishes to follow.  On the home page, the dashboard includes 18 customizable indicators. It offers a comprehensive view of the fleet, with fuel consumption, and integrates maintenance and fuel alerts. The bottom of the page displays the latest product and tax-related news, as well as a video demonstration and application-related news.
This fleet portal is part of RCI Bank and Services' goal of deploying a multi-channel service strategy to enrich the Alliance's brand customer experience.