Since June 9, 2017, Brazilian customers looking to acquire a Renault Kwid can pre-reserve their vehicle on line on the http://kwid.renault.com.br/ website in five brief steps. After choosing the version and color of their Renault Kwid, entering their contact details and selecting the delivery dealership for their car, customers finalize their reservation by paying a deposit of R$ 1,000. They can pay in one go or several installments, with no additional fees, by Visa or MasterCard. The transactions are handled in complete security thanks to RCI e-Payment, RCI Bank and Services online payment approval solution.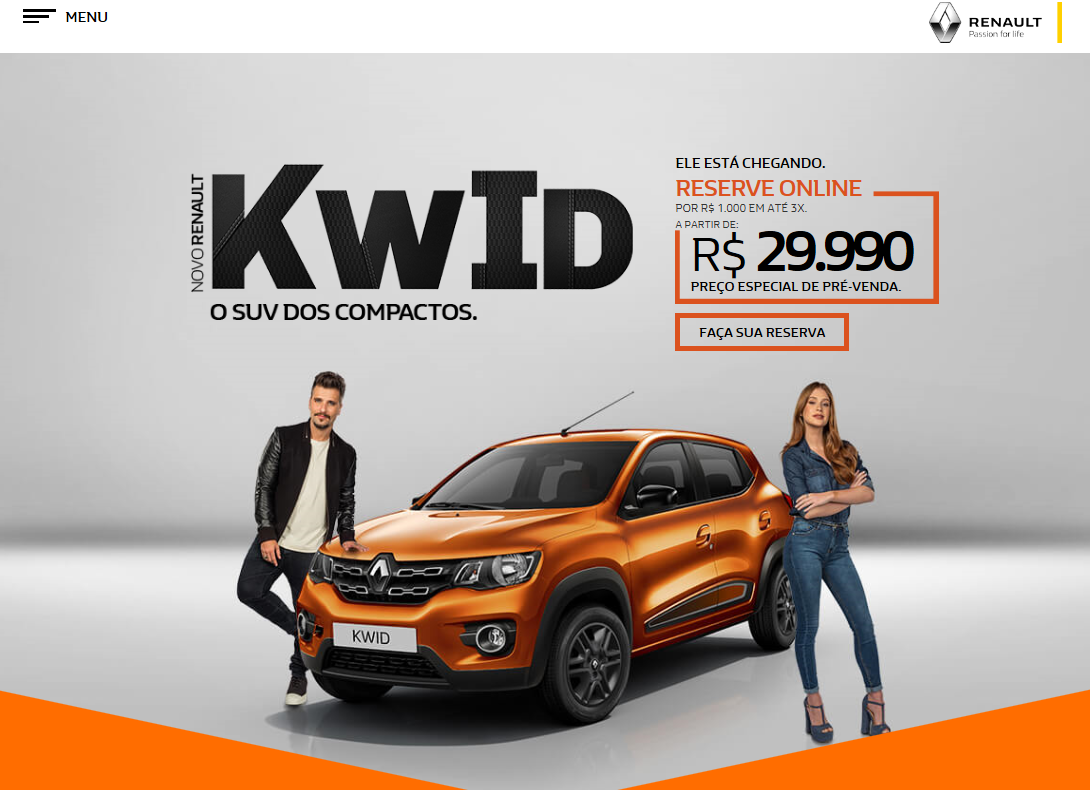 Online reservation: an innovation responding directly to customer expectations
Online reservations are a new way of selling vehicles in Brazil. And the innovation appears to be much appreciated, as more than 10,000 Renault Kwid models were reserved by customers in less than five months. The advantages for customers are that they can acquire the Renault Kwid of their choice in just a few clicks at a preferential price and without leaving their homes Also, if they finance their car with Banco RCI Brasil, the local subsidiary of RCI Bank and Services, they benefit from relatively low monthly installments for the market and a two-year warranty extension during pre-sale period. 
RCI e-payment at the service of the alliance brands
After new ZOE in October 2016 and Alpine Première Edition in December 2016, this is the third time that RCI e-Payment has accompanied the carmaker in its strategy on payment collection, channels, methods and resources.
With RCI e-Payment, RCI Bank and Services is positioned as the preferred supplier of payment services for the Alliance brands.