Since August 2019, our UK deposit brand RCI Bank won a series of awards. These accolades recognize our subsidiary's efforts to offer great savings products and service to our British customers.
These new awards add to the tally of over 15 awards and commendations that RCI Bank has received since its savings activity went online in 2015. So far in the 2019-2020 awards season, RCI Bank has received the following six accolades:
Which? Recommended Provider for Savings Accounts
Fairer Finance's Customer Experience Gold Ribbon
Fairer Finance's Happiest Customers Designation
Savings Champion Highly Commended award for simple savings
Moneyfacts Consumer Awards – Online Savings Provider of the Year
Best Online Savings Provider - Moneynet Awards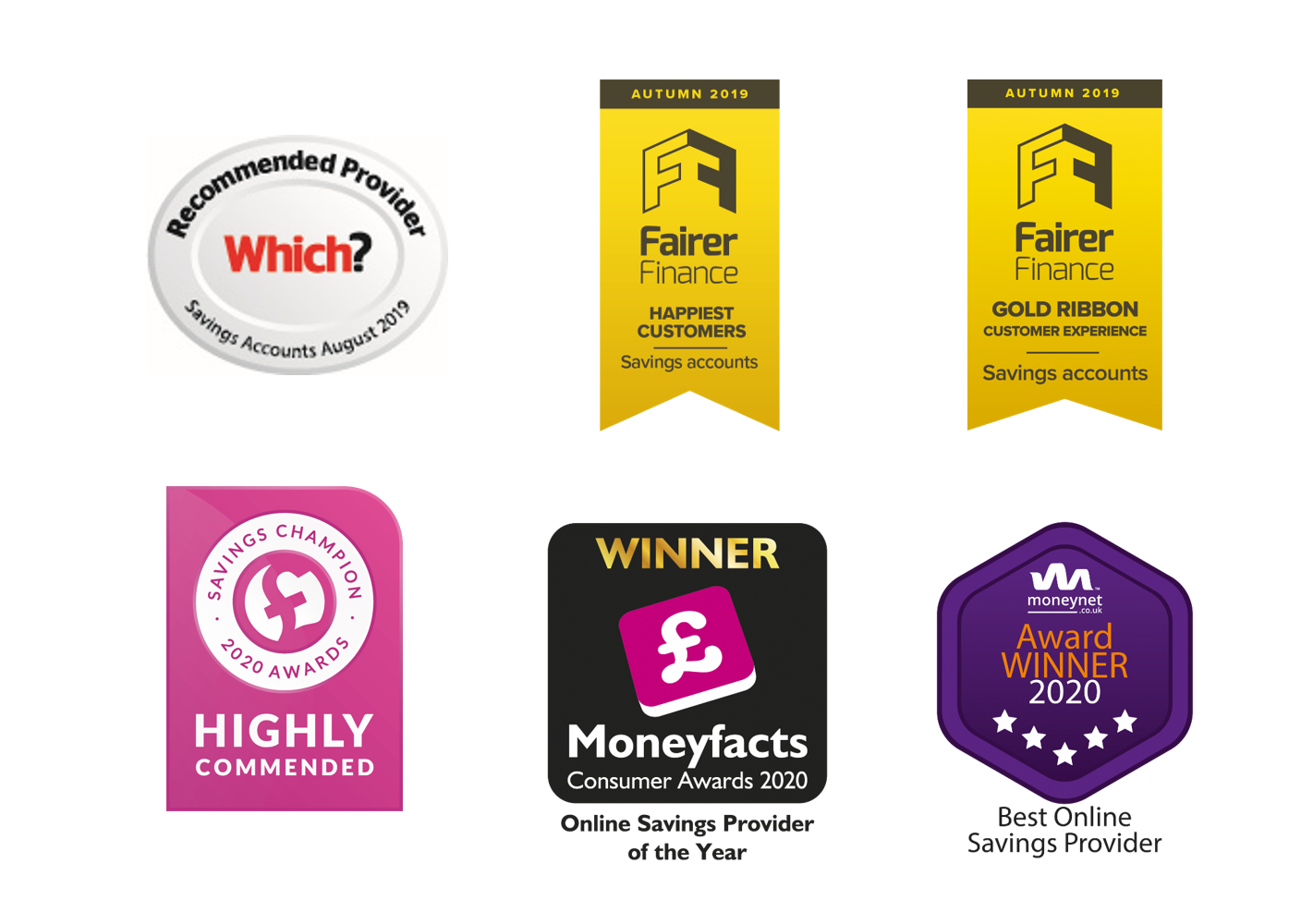 Which? Recommended Provider Savings Accounts
RCI Bank UK scored 75% in Which? customer survey, and was rated highly across most fields including its regular communication and interest rates. RCI Bank UK holds the third position in the overall ranking.
Fairer Finance Gold Ribbon and Happiest Customers
Customer Experience
Brands that receive a Fairer Finance Gold Ribbon have performed better for customer experience than 80% of the market players. They tend to excel at handling complaints and at explaining the key features of the product in their documents and product journeys.
Happiest Customers
Fairer Finance uses consumer polling to measure happiness and trust, using a nationally representative panel.
Savings Champion Awards – Highly Commended for Simple Savings
The Savings Champion Awards award acknowledges excellence in a wide range of categories, recognising those banks and building societies that have consistently offered best buy rates, provided excellent customer service and promoted competition in the savings market over the last 12 months.
Moneyfacts Consumer Awards – Online Savings Provider of the Year 2020
With over 170,000 consumers that voted for this award, Moneyfacts Consumer Awards are known throughout the financial sector for their unique combination of independent expert analysis and comprehensive survey results from nearly 200,000 customers.
Moneynet Awards - Best Online Savings Provider 2020
Moneynet Personal Finance Awards are at the 10th edition, recognising organisations who deliver excellent choice, value and innovative solutions for the UK consumers.