Tour'izy lets tourists rent a" Renault Twizy, 100% electric vehicle in the Renault range, for individual sightseeing tours or for excursions. Tour'izy is available at cooperating hotels – starting this summer in Cologne and on the North Sea island of Sylt. It operates with Glide technology.
The idea for Tour'izy was developed by RCI Bank and Services Deutschland employees during the last edition of SPARK by RCI Bank and Services, in December 2018. SPARK is an internal challenge allowing our employees to meet for 3 days in 3 cities simultaneously, working as a team to transform an idea into a real project. For this entrepreneurial experience, the employees of each participating country, are inspired by new methods of work from start-up companies.
Developed in just six months by employees of RCI Bank and Services Deutschland, - in cooperation with Ever Mobility Solutions, Tour'izy offers a sustainable and environment-friendly mobility.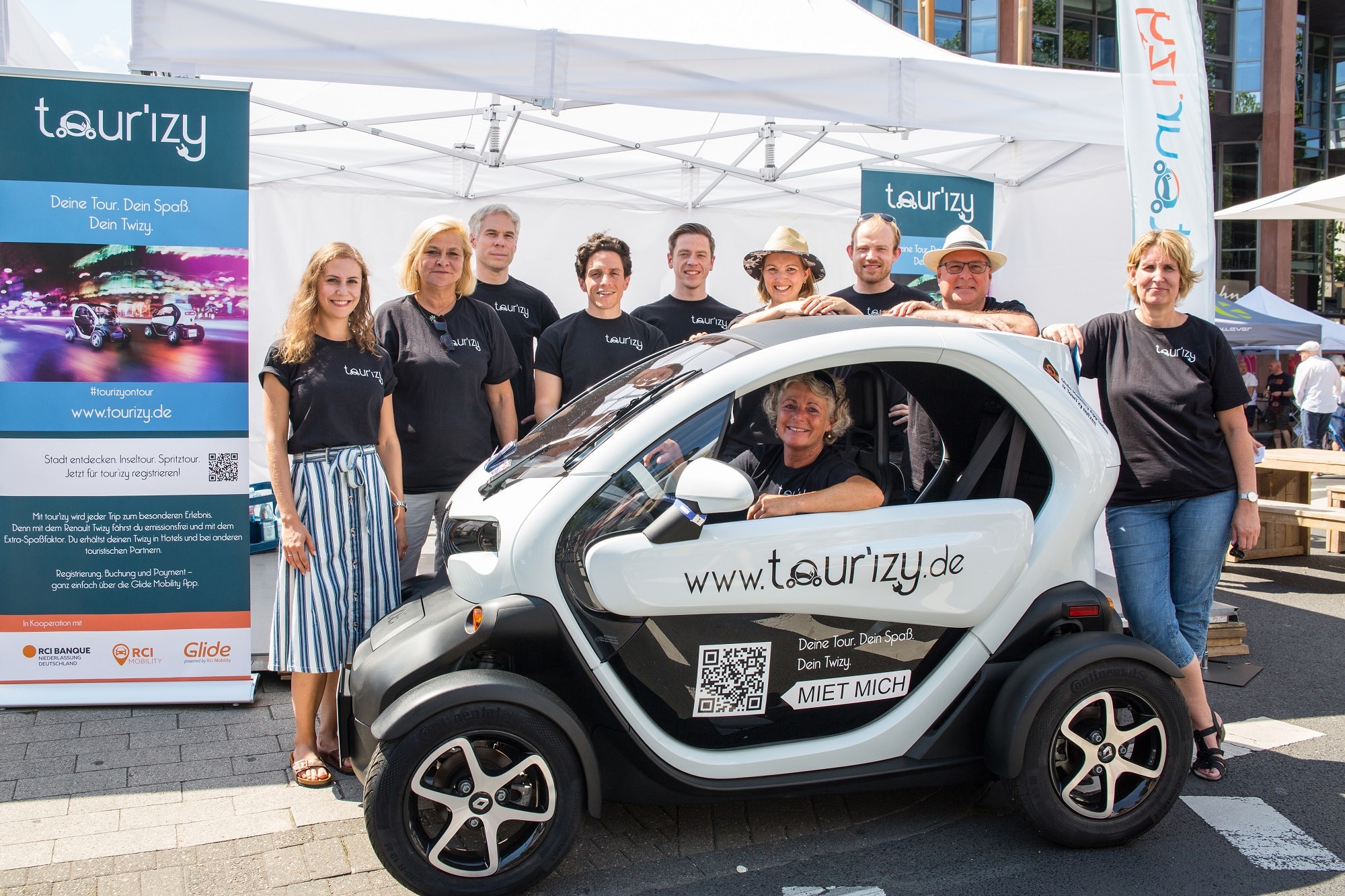 [1] This festival brought together 150,000 participants on the theme of the green city