The platforms offer customers the opportunity to configure their vehicle and financing according to their needs. From the home page, fleet managers can choose between different options: "Help Me Choose", "I Know the Car I Want", and "Latest Offers".
The "Help Me Choose" option is innovative for the market. Customers are presented with the offer that best meets their needs after defining a number of criteria: monthly budget, vehicle type, mileage, contract term, fuel consumption, etc.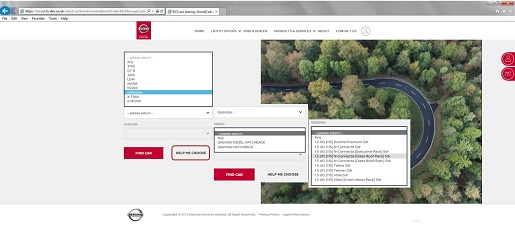 If a customer already knows which model they want, they can select it directly using the "I Know the Car I Want" function. They are then redirected to the configuration page to fully customize their financing offer.
Regarding monthly payments, these are recalculated as the customer configures their quote, thus providing them with a comprehensive and transparent overview.