Mobilize Financial Services is a committed bank and company. As a financial institution, the fight against financial crime, such as corruption, money laundering, terrorist financing or fraud, are constantly monitored at Mobilize Financial Services, beyond the management of conflicts of interest, the protection of human rights, personal data and an ethical approach to business. 
At Mobilize Financial Services, ethics and compliance is everyone's business. Our compliance approach is based on four pillars to support our employees:  
governance at group level and a dedicated organisation in all local entities, including a professional alert (whistleblowing) system,  

regularly updated compliance guidelines - procedures and charters, 

a compliance monitoring plan to ensure the effectiveness of the systems in place (continuous improvement approach), 

regular training and informational sessions for our employees. 
business ethics at Mobilize Financial Services
The Ethics Charter of our parent company, Renault Group, which we apply, sets out the values of the group and the behaviour expected of all our employees and managers. Integrity, respect, loyalty, and transparency are part of these values and guide the behaviour of our employees on a daily basis.  
This Ethics charter describes our commitments through the main principles that each of our employees has undertaken to comply with. It also lays down rules for making decisions in accordance with the group's ethical principles and values. 
Dedicated procedures on managing conflicts of interest define how to identify and declare them. Indeed, this system aims to protect the company, its employees, and its customers against unethical practices. Any actual or potential conflict of interest situation - for example, family or capital ties with a third party - must be systematically declared according to the defined process. 
The practice of giving gifts and invitations is strictly regulated in internal procedures, and may be authorised only in certain limited cases, to avoid any risk of biased decisions that could be detrimental to the group or its customers. Any gift or invitation contrary to ethical and anti-corruption rules is strictly prohibited. 
We respect the principles of free competition. Mobilize Financial Services' activities are conducted on the basis of merit and open competition. We hire third parties only after a thorough and fair evaluation. We are legally bound to make business decisions in the best interests of the company and our customers, and without any illegal agreements with competitors. We avoid business conduct that breaches antitrust laws wherever the group operates. 
For Mobilize Financial Services, open dialogue within the group and with its customers and partners is the key to build a relationship of trust. In line with the principles of transparency and individual and collective responsibility, it allows everyone to ask for advice or to report alerts via an online tool "WHISTLEB", in complete security and confidentiality, alerts to prevent conflicts of interest or unethical behaviour or any violation of laws or regulations, which could jeopardise the sound functioning of our company.  
compliance according to Mobilize Financial Services 
fighting financial crime 
As a financial institution, Mobilize Financial Services is committed to comply with all applicable regulations, rules, and professional standards, and to prevent financial crime by implementing effective financial security measures.  
anti-money laundering/combating the financing of terrorism (AML/CFT) 
In line with international standards, such as the FATF recommendations and the European directives in the field of AML/CFT, and national norms, Mobilize Financial Services has set measures for the detection, prevention, and control of the risk of money laundering / terrorist financing and fraud. 
We apply the strictest vigilance to ensure at all times that our customers and partners are not involved in illegal activities and do not use funds originating from or intended for criminal activities. 
prevention of corruption and influence peddling 
In compliance with the Sapin 2 law, the Mobilize Financial Services group applies a "zero tolerance" policy towards unethical behaviour that could lead to risks of corruption or influence peddling. 
In our dealings with public authorities/agents or private organisations, Mobilize Financial Services applies the principles of prohibition of facilitation payments.  
While selecting our partners, suppliers and other third parties, and before entering into any business relationship, an analysis of their integrity is systematically carried out to ensure that they comply with the same principles of ethical behaviour and the applicable standards. 
Our anti-corruption code of conduct is also shared with them. 
international embargoes and sanctions
To ensure responsible and ethically sound business practice, we always act in accordance with legal regulations and international conventions. We comply with applicable export control and sanctions laws and regulations in all regions and countries. These not only affect the movement of goods but can also have an impact on other activities such as financial transactions, use of technology, or hiring of personnel. 
More than a bank, our mission is to be a true partner of trust for our customers, and to prevent any potential risk in the financial field. To achieve this, our compliance teams define best practices and ensure that they are complied with at all times. All of our employees are regularly trained and educated on compliance issues: this allows them to apply their knowledge in the best interests of our customers and Mobilize Financial Services. 
personal data protection
the protection of your personal data at the heart of Mobilize Financial Services ethics 
Compliance with regulations relating to the protection of personal data (in particular the GDPR in Europe) is an opportunity to strengthen trust between Mobilize Financial Services and its stakeholders (shareholders, customers, suppliers, employees, etc.). Since trust is a value to which Mobilize Financial Services is particularly attached, the protection of personal data is one of our ethical references in the conduct of our actions. 
As such, Mobilize Financial Services has launched a regulatory compliance program based on governance, processes and tools dedicated to the protection of everyone's personal data. 
As part of this program, Mobilize Financial Services has: 
Appointed a Group Personal Data Protection Officer, responsible for enforcing the rules for the protection of your personal data within the entire Group; supported by a network of Data Protection Correspondents in each country 

Established internal policies for the protection of personal data and built a training program for its employees 

Set up management, procedures and controls in order to allow you to exercise your rights over your personal data. 
transparent use of your personal data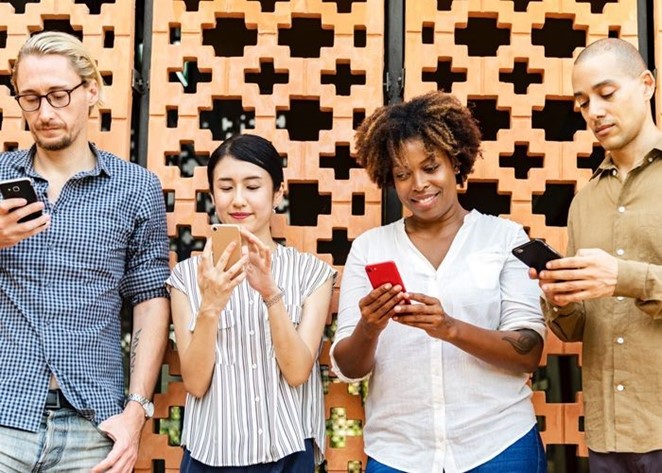 In its activities, Mobilize Financial Services is required to collect, use and store some of your personal data, i.e. information allowing you to be identified. Mobilize Financial Services intends to ensure the greatest transparency on the processing it carries out on the personal data that you provide to it or on the personal data that it collects through the various contacts that you may have with it. 
The purpose of the Group's information policies relating to data protection is to inform you of the conditions for the processing of your personal data by Mobilize Financial Services, as well as the rights and options available to you to control your data and protect your privacy. 
Mobilize Financial Services uses your personal data in particular to manage its relationship with you and improve its products and services. 
More detailed information on the processing of your personal data, in particular the procedure to follow to exercise your rights, is made available to you at the time of collection of your personal data, on each of the Group's websites (Information on the protection of your personal data), mobile application or contractual documentation that will be given to you. 
For information relating to the personal data that we collect automatically, such as the IP address, cookies, a cookie policy is also available on each of Mobilize Financial Services websites or mobile applications.
the use of your personal data in compliance with the obligations 
Mobilize Financial Services strives to comply with all applicable obligations relating to the protection of personal data. All Mobilize Financial Services companies must be able to provide proof that they have taken measures to ensure compliance with national regulations and the effectiveness of these measures.  

As such, Mobilize Financial Services ensures that each processing of personal data complies with the principles resulting from the applicable regulations: 
Mobilize Financial Services undertakes to collect and process your personal data for explicit, legitimate and determined purposes in connection with its various activities (specified purpose) 
Only the data strictly necessary to carry out the activity is collected (minimization) 

The data is accurate, complete, and, when necessary, updated (relevance of the data) 

A data retention policy is defined, and at the end of the retention periods, the data is destroyed or anonymized (limited retention) 

An activity creating a high risk for the rights and freedoms of individuals is the subject of a prior impact study, which is reassessed regularly (impact study) 

Data protection is integrated "by design" (privacy by design) and "by default" with a high level of protection (privacy by default) 
Data is secure and kept confidential (security) 

Each processing is based on a legitimate basis provided for by law (lawfulness), in particular via an unequivocal collection of its consent 

Relations with our partners and service providers are controlled, data transfers are supervised. Mobilize Financial Services may in particular use the "Standard contractual clauses" approved by the European Commission for the transfer of data from the EU to countries located outside the EU which are not considered likely to offer the same protection as European legislation on Personal Data. 

Data exchanges within the Mobilize Financial Services group and with manufacturers are legally regulated 

Requests for data by governments and/or authorities are supervised, via a compliance and response assessment process 
If necessary, Mobilize Financial Services group companies cooperate with the Data Protection Authority to which they report for any question relating to Data Protection. Mobilize Financial Services undertakes to comply with any official decision issued by the competent Data Protection Authority. 
safe use of your data 
Mobilize Financial Services works to ensure that all your personal data is secure for the entire duration of its storage, in particular against any unauthorized use or disclosure. To do this, Mobilize Financial Services implements physical and logical security measures adapted to the sensitivity of the personal data and the processing carried out, and in accordance with the rules of the art and the standards imposed on it. These measures are tested and reassessed regularly. 
If, despite all these measures, you notice that some of them have been the subject of a security incident, you can inform us at any time using this address: dataprotectionofficer@mobilize-fs.com. We will then take the necessary measures to put an end to this incident. Mobilize Financial Services will alert any National Data Protection Authority within the time limits in the event of a breach of personal data presenting a risk to the rights and freedoms of the persons concerned. These same people will also be informed of these risks, they will be able to exercise any useful recourse. 
Mobilize Financial Services allows you to exercise your rights 

Mobilize Financial Services makes every effort to guarantee you control your personal data. Some of these rights that you benefit from can be exercised directly online, or via clear and accessible mechanisms within the time limits. They are the following: 
A right to oppose the processing of your personal data, subject to justifying reasons relating to your particular situation, and a right to request the limitation of the processing of your personal data, in certain cases provided for by the regulations. 

A right of opposition to any commercial prospecting: you can at any time ask to no longer receive our communications relating to our offers, news and events. This right can in particular, be exercised via the unsubscribe link present in each prospecting email. You can also object to being profiled. 
A right to withdraw your consent at any time, for the purposes for which we collected your consent. 

A right to information: you have the right to obtain clear, transparent and understandable information on how we use your personal data and on your rights. This policy is an example. 

A right of access to your personal data: you have the right to obtain information concerning the processing of your personal data (in particular the data which are used, for what purposes, etc.) as well as a copy of these. 

A right of rectification: you have the right to have your data rectified if they are inaccurate or incomplete, despite our efforts to keep them up to date, which will allow us to comply with our obligation to have up-to-date data about you. 

A right to the portability of your data, that is to say, under certain conditions, the right to receive the personal data that you have provided to us, in a structured computer format, commonly used, and to have them be transmitted to a third party if this is technically possible. 
A right to erasure (or right to be forgotten): you have the right to have your data erased or deleted. This right may be limited with regard to our contractual (current contract) or legal (prevention of legal actions in particular) obligations. 
You also have the right to contact the Data Protection Authority of your country (this is for example in France the Commission Nationale de l'Informatique et des Libertés and in Spain the Agencia Espanola de Proteccion de Datos, etc.) in order to lodge a complaint against the data protection and privacy practices of Mobilize Financial Services. We encourage you to contact us before any complaint, to try to solve your problem together. 
If you wish to exercise these rights or if you have any questions or complaints regarding the processing of your personal data, we invite you to contact us via the contact details mentioned in the information notices applicable in your country. 
Mobilize Financial Services reserves the right to amend its Data Protection Policy at any time without notice. You are therefore invited to consult it regularly. 
July 2022 version