Mobilize Financial Services insurance enables customers to insure and protect their financing and their automotive asset, and to drive with peace of mind, whether their vehicle is new or used.
credit protection insurance
It is impossible to plan for all eventualities, so any customer taking out an Mobilize Financial Services financing contract can also take out payment protection insurance to protect their investment.
Payment protection insurance secures financing contract payments and protects customers if they are unable to make their payments because of difficult life events, including loss of employment, disability, inability to work, and death. For instance, in the event of job loss, our insurance policies can cover your financing by guaranteeing the remaining sum owed and your monthly payments.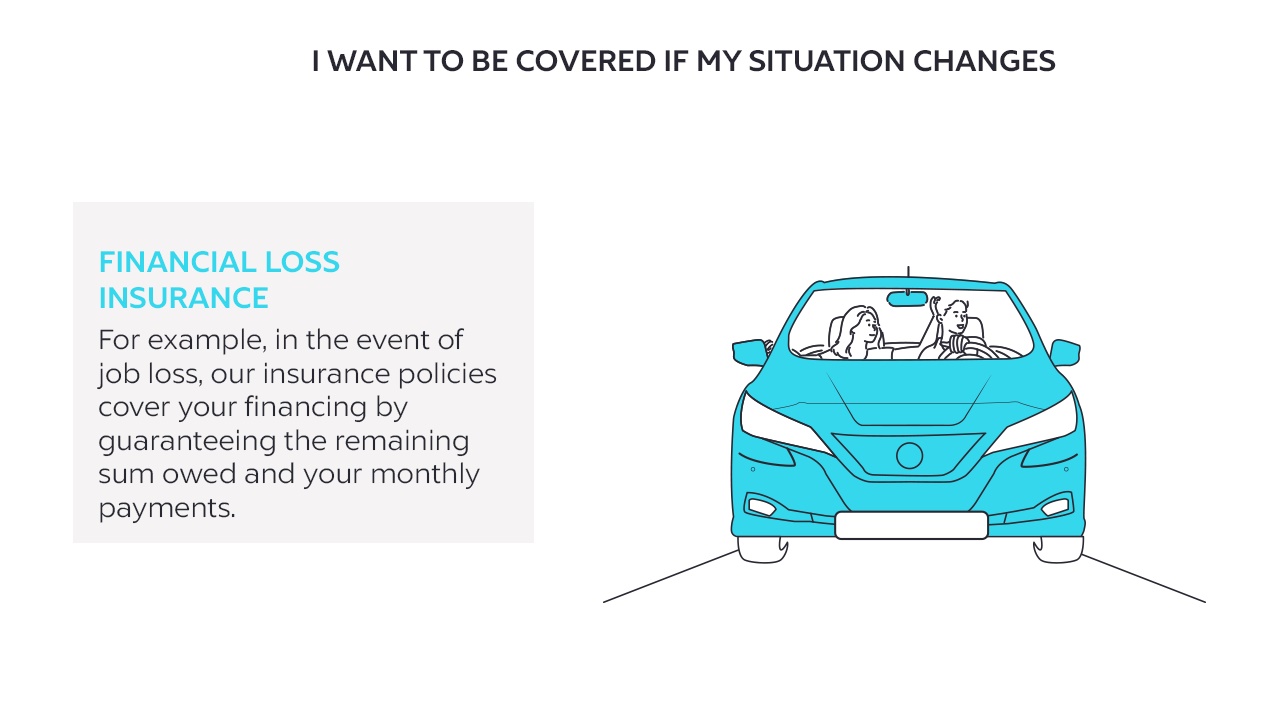 guaranteed asset protection (GAP)
Financial loss insurance policies from Mobilize Financial Services cover the risk of additional costs if the vehicle is stolen or written off.
We offer insurance policies that adapt to meet our customers' needs. Customers can choose whether they want insurance that is separate from or connected to their financing contract, and whether they want, for example, to be reimbursed the new value of a vehicle for x months or the difference between the value of the car on the day of the claim and the remaining due balance.
car insurance
Theft, storm, fire, accident... these events might be unavoidable, but we can limit the damage if they do happen by compensating the customer, his or her passengers, and anybody else involved.
Mobilize Financial Services offers two types of automotive property insurance:
Third-party insurance or automotive Civil Liability insurance, which covers the insured party against material damage or injury caused to other parties or the other party's vehicle.
Comprehensive insurance, which covers the insured party against material damage on the vehicle related to theft, fire, but also accident and all-damage guarantees in the event of an at-fault accident.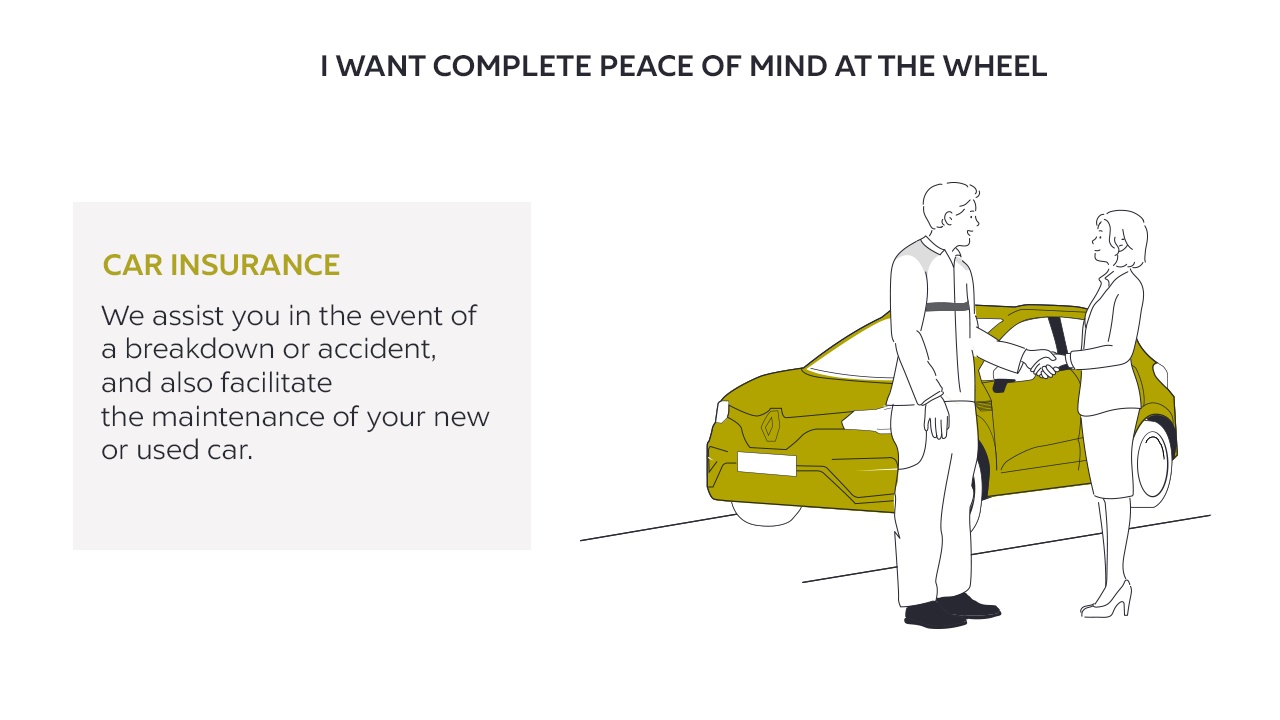 warranty extensions
Mobilize Financial Services warranty extensions allow customers to extend mechanical warranties and roadside assistance offered by the car manufacturer or the ones provided by the networks of Renault Group, of Nissan or Mitsubishi, so you can drive with peace of mind.
It covers motorists against unexpected bills and comprises two types of service: Mechanical breakdown insurance so that the vehicle can be repaired by changing parts recognized as defective; and an Assistance insurance policy offering services such as on-site breakdown assistance, towing, transport home, accommodation, and a replacement vehicle.
insurance policies for motorists' peace of mind
Mobilize Financial Services also offers insurance policies to protect customers against unforeseen everyday situations, such as loss of keys, misfuelling, punctures, and fraudulent use of bank cards.