from standard loan to personalized flexible leasing
Mobilize Financial Services provides car financing offers adapted to retail customers needs. Customers choose the new or used vehicle that suits them, and we offer a personalized financing solution through an omnichannel customer experience – both digital and in car dealerships.
standard loan
At Mobilize Financial Services, our standard car loan helps customers acquire new and used vehicles.
It is aimed at Renault-Nissan-Mitsubishi Alliance brand customers who wish to own their new car or buy a used vehicle, and who need to finance their purchase, with or without a down payment.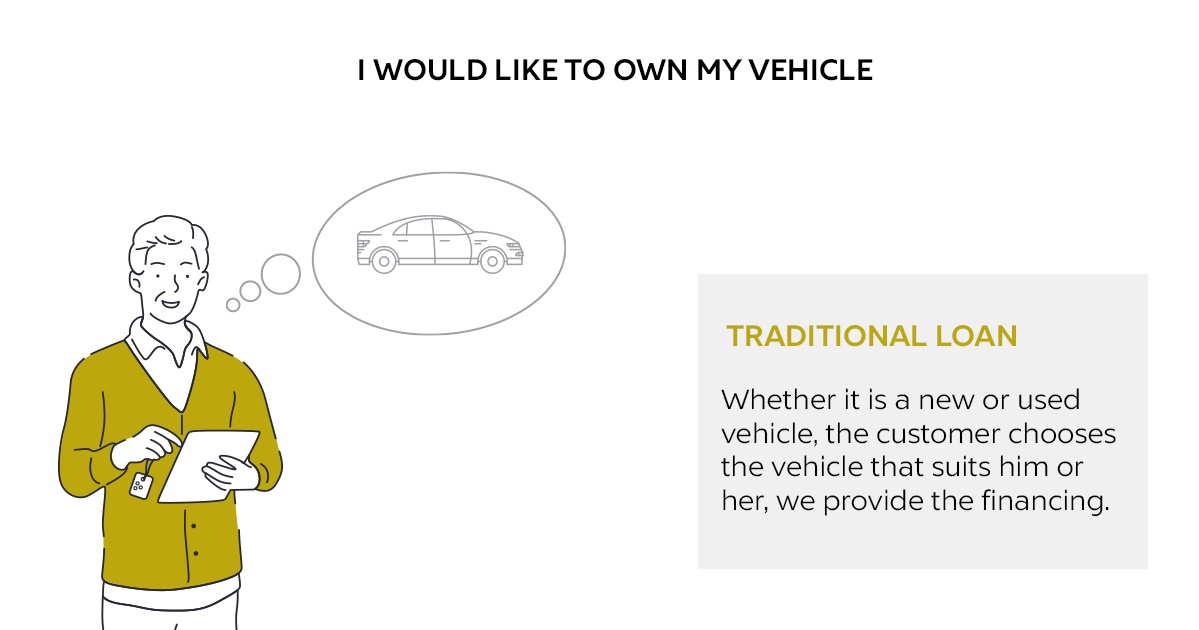 leasing with purchase option or credit with buyback
If customers are looking for more flexibility, these two kinds of offer are best suited to their needs.
These options allow customers to drive a new vehicle for the period of their choice, with the option to keep it at the end of the contract.
At the end of the contract, customers can either renew the lease and leave with a new vehicle, keep the vehicle by paying the last installment (purchase option), or simply return it to the dealer.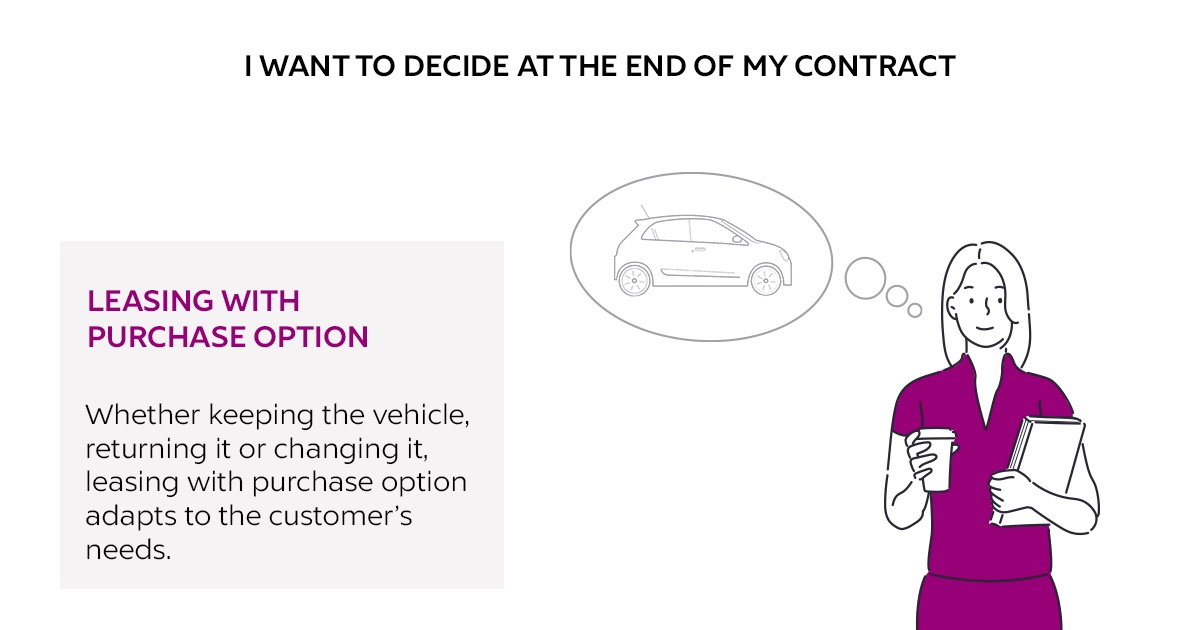 private lease and flexible leasing
Private lease allows our customers to drive a new vehicle, in return for a monthly payment and without a down payment.
This product is suitable for customers who want to change vehicles regularly, without worrying about the resale conditions.
Private lease and flexible leasing (with buyback) provide freedom. For instance, customers can change car model without additional fees après 6 months of lease (Renault Pass) or rent a vehicle for a minimum duration of one month with no engagement (car subscription).
heycar: quality used vehicles with warranty
Need a used car? The heycar - used car sales site introduces customers to selected and certified dealers. The site offers vehicles less than 8 years old and less than 150,000 kilometers, inspected, serviced and with warranty up to 36 months. The customer can quickly find vehicles that match his/her criteria, using numerous filters, save his/her search and receive notifications when new vehicles are available.
visit heycar.co.uk